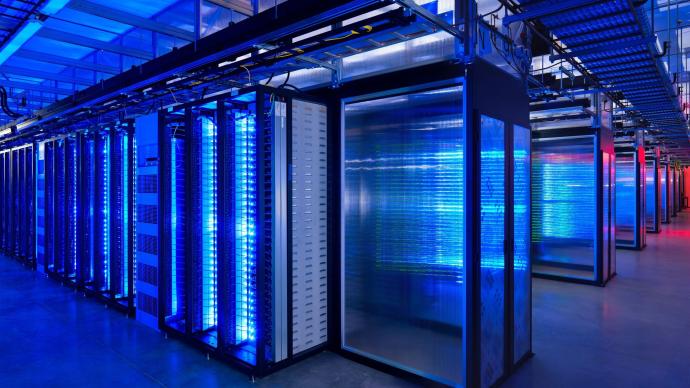 The Web Werks-Iron Mountain Data Centers joint venture plans to invest around Rs 7,500 crore to set up data centres in India's major cities by 2026.
Web Werks aims to take its total India capacity to 200MW from 40MW at present, and expand in cities like Mumbai, Bengaluru, Chennai, Hyderabad and Noida. It currently has three data centres: in Mumbai, the National Capital Region and Pune.
"In terms of funding, we have a decent-sized funnel with a large bank and specific investors with whom we work. Iron Mountain may also contribute because they have hyper scaler access and other resources. So, we are hoping to have these all wrapped up by 2025-26," Web Werks cofounder and chief executive Nikhil Rathi said.
The data centre builder and operator has already bought 11 land parcels in major cities and has invested $100 million (Rs 825 crore). "The projects will be completed by 2026, with most of the money funded in the forms of LRD (lease rental discounting) once we tie up the tenants," said Rathi.
"We are the first company worldwide to have two data centres launched in Delhi and Pune within the same week in 2020," he said. "We want to be a considerable player and have a long-term plan."
In 2021, the company entered into a strategic relationship with US-based enterprise information management services firm Iron Mountain, which has agreed to invest $150 million as equity in Web Werks over two years.
The transaction allows Web Werks to accelerate its expansion plan. Data centres in India are emerging as the most attractive growth opportunity for global institutional investors and leading developers.
India's data centre stock is likely to double to about 20 million sq ft by 2025 from the current 10.3 million sq ft, according to a report from commercial real estate services firm Colliers. India currently has about 770 MW of data centre capacity in its top seven cities.
The growth of data centres in India is led by a massive explosion in data consumption through digitisation and increased cloud adoption, among others, over the last two years. At the same time, data centre operators are enthused by incentives such as subsidised land, stamp duty exemption, etc., provided by several states.
"Edge (small, decentralised facilities) data centres coupled with 5G launch is going to create additional opportunities in expanding the data centre footprint across the country", said Rao Srinivasa, managing director, data centres (project management) at Colliers India.
Since 2020, data centres have received cumulative investments of $10 billion and have seen surging partnerships between developers and global operators.