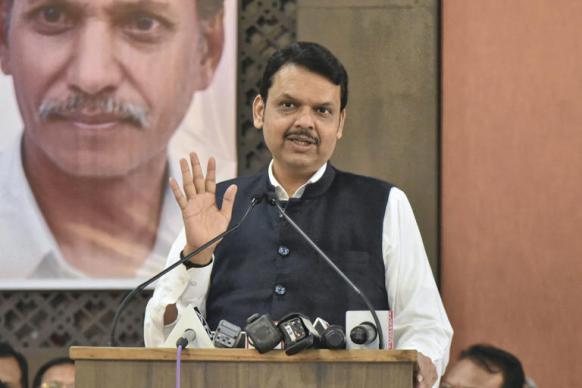 Maharashtra Deputy Chief Minister Devendra Fadnavis on Tuesday said Web Werks Iron Mountain joint venture is mulling to invest another Rs 4,000 crore to create data centre capacity in the state.
At present, the state is home to 65 per cent of the overall installed data centre capacity in the country, Fadnavis said, adding that at the recent World Economic Forum summit in Davos, it signed Memorandum of Understanding (MoU) envisaging another Rs 20,000 crore investments in the sector.
"Web Werks and Iron Mountain have expressed interest to sign an additional Rs 4,000 crore MoU with the government of Maharashtra for further expansion," Fadnavis said, while speaking at the launch of a newly created 10 MW capacity data centre in neighbouring Navi Mumbai.
A company spokesperson said it intends to invest another Rs 4,000 crore in the next 15 months to create another 120 MW of capacity.
As of now, it has already invested Rs 300 crore to create the 10 MW capacity, while its overall investments in the country stand at Rs 700 crore.
It has investments or has planned investments in Bengaluru, Hyderabad and Noida, the spokesperson said.
Its total capacity which is live now stands at 80 MW, the spokesperson added.