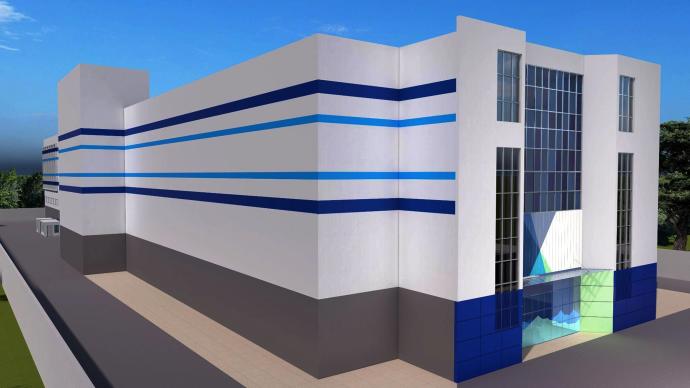 The Web Werks – Iron Mountain Data Centers (IMDC) Joint Venture (JV), today announced the launch of its first data center (HYD-1) on its campus in Hyderabad, India. Located in the Kondapur region in Hyderabad, HYD-1 is a Tier III-designed data center that can support up to 5.5MW of IT load within a 120,000 square feet facility.
The Web Werks – Iron Mountain Data Centers JV has undertaken major investments to create a 'String of Digital Pearls' across India, that will enable customers to scale their digital transformation strategies by deploying critical infrastructure with a global data center provider.
The HYD-1 data center, which is now live twelve months after the acquisition of a standalone commercial facility, strengthens the JV's presence within the southern region of India and demonstrates its commitment to rapidly bringing new capacity online for its customers.
Nikhil Rathi, Founder & CEO, Web Werks, said, "The Telangana government is building new IT hubs in five districts in the state, and Hyderabad has a connectivity ecosystem that will cater to the digital demands of the region. Hyderabad is a major technology hub, and is fast becoming an important data center market in India. The Web Werks – Iron Mountain JV is excited to offer customers easy cloud and carrier access, driven by hyperscale demand for an improved connectivity-rich ecosystem in Hyderabad."
"The HYD-1 data center will help the Web Werks – Iron Mountain JV meet the growing demand for connected, compliant and sustainable data center services in the region. Hyderabad is an emerging data center market witnessing strong demand for data-driven, cloud, and colocation services. I'm excited to provide our hyperscale, network, content and enterprise customers with additional options to expand with us in this market," commented Mark Kidd, EVP & Global General Manager, Data Centers & Asset Lifecycle Management.
The Web Werks – Iron Mountain JV recently launched its MUM-2 (in Navi Mumbai) and BLR-1 (in Bengaluru) data centers and will continue to expand in existing Mumbai, Pune and Noida markets.
About Web Werks
Web Werks has put together an extensive range of colocation and hosting services, designed to deliver wholesale, retail and hyper-scale hosting facilities via strategically planned Tier 3 data center facilities in Mumbai, Delhi NCR and Pune, with a focus on strengthening the carrier, cloud and content-neutral interconnection ecosystem for businesses across India. Web Werks is expanding with new data center facilities in Bangalore, Hyderabad, Chennai and Kolkata.
Web Werks Data Centers are leaders in India for the past two decades. Each of our facilities are a High-density, Hyper-scale and Artificial Intelligence-powered infrastructure, offering best-in-class service support and uptime. We aim to maintain and keep raising these standards with new Data Centers across India to ensure that our clients achieve business efficiency by addressing all concerns regarding their Data Center needs with unprecedented ease.
Web Werks supports a broad base of well-known brands from Enterprise, BFSI, SMEs and OTTs which require the ability to efficiently and effectively scale their online businesses. For more information, visit https://www.webwerks.in/
About Iron Mountain
Iron Mountain Incorporated (NYSE: IRM) is a global leader in innovative storage, data center infrastructure, asset lifecycle management and information management services. Founded in 1951 and trusted by more than 225,000 customers worldwide, Iron Mountain helps customers CLIMB HIGHER™ to transform their businesses. Through a range of offerings including digital transformation, data centers, secure records storage, information management, asset lifecycle management, secure destruction, and art storage and logistics, Iron Mountain helps businesses bring light to their dark data, enabling customers to unlock value and intelligence from their stored digital and physical assets at speed and with security, while helping them meet their environmental goals.To learn more about Iron Mountain, please visit: https://www.ironmountain.com/ and follow @IronMountain on Twitter and LinkedIn.