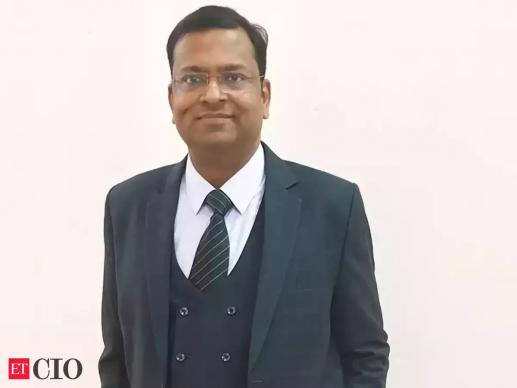 Kamal Goel has been appointed as the Director – IT & Chief Evangelist at data carver provider Web Werks.
In his last stint, Goel worked with Yotta infrastructure as Executive Vice President – IT & Chief Evangelist. Prior to that, he worked in IT leadership roles with companies like Anand Rathi, 63 Moons (Formally known as Financial Technologies India Ltd.), IIFL (India Infoline), Asit C.Mehta (ACMILL) & BLB Limited. His expertise includes IT infrastructure planning and management, networking framework, and data center management.
"Web Werks is committed and aligned to grow and scale to meet Enterprises' digital transformation and interconnection needs. They offer hyper scale and edge data centers in strategic locations in India, the USA, Europe, APAC, and power its customers with globally standardized, secure, reliable, and sustainable data center capacities. I am very excited to join this group, and I am looking forward to leveraging my experience to drive customer engagements, build and deliver strategic responses to consumer demand and to create a long-lasting synergy to evolve a product and support roadmap for the organization.", said Kamal Goel.
Kamal has been recognized for his exemplary contribution to Enterprise IT with over 18 awards including CIO100 Award, IDC Insight Award, ETCIO, DQ Digital leader and CIO Power List among others. He has proved himself as a business technology consultant, driving infrastructure planning, operations, user support, collaborations, and hence delivering business values through solutions.
Speaking on Kamal's appointment, Web Werks' Founder and CEO, Nikhil Rathi said, "Data Centers are going to lead the way in creating a resilient infrastructure. The intersection of technology and innovation will help us address the capabilities the marketplace needs. Kamal will be instrumental in supporting our constant endeavours to reach out to the IT leaders and gain valuable insights which will help us innovate and deliver smart, digital, and connected solutions. We believe that Kamal's flawless credentials, IT domain expertise, and his relationships with the IT leaders, will help Web Werks to fulfill the real-time requirements of our customers in India.
"Web Werks has undertaken major investments to expand its footprints across IT and financial hubs of India to strengthen its data center solutions and support the digital transformations of customers in India. With a combined footprint capability of 225,000 square feet, Web Werks operates three data centers in Mumbai, Pune and Delhi NCR. The company has already announced a 2nd standalone data center in Navi Mumbai, with 1,00,000 sq.ft. area; 12.5MW capacity, and another standalone facility for its 1st Data Center in Bengaluru, with 1,00,000 sq.ft. area; 10MW capacity. Upcoming expansions are planned in Hyderabad and Chennai.
edge data centers