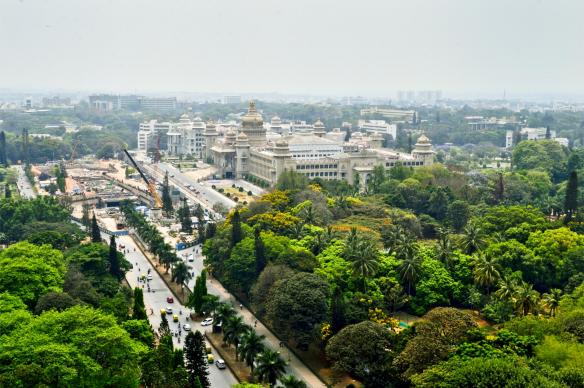 Indian colocation data centre operator Web Werks is ramping up its expansion into additional metro areas throughout the country, as its ongoing joint venture with US firm Iron Mountain progresses towards increased growth and market penetration.
On Friday, the company signed a memorandum of understanding (MoU) with the regional government in Karnataka, outlining plans for a new data centre site in the city of Bengaluru (also known as Bangalore).
According to Indian news sources, the project will see Web Werks reportedly invest just over $100mn (or ₹750 crore) into the land acquisition and construction of the site. The new data centre will supposedly have a footprint of around 1250,000 square feet and be capable of delivering up to 20 MW of IT capacity - with a spokesperson from Web Werks hinting that the facility could, and probably will grow even further after that.
The local government will be supporting the project from a regulatory perspective, reportedly aiding the development by facilitating required permissions, registrations, approvals, and clearances.
The project is an important growth milestone for both Bengaluru, which is starting to emerge as a vibrant and fast-growing market, as well as Web Werks itself.
Founded in 1996 as a web hosting company, Web Werks branched into data centres about a decade ago, growing from a single small scale facility into three data centres - one in Navi Mumbai, one in Pune, and one in Noida. Together, all three facilities have a capacity of roughly 6.75 MW. The new 20 MW facility in Bengaluru, then, is a massive step up.
Now, following the recent announcement of Iron Mountain's $150mn investment into the companies' joint venture partnership earlier this year, Web Werks' CEO Nikhil Rathi says that next few months will see an explosion of developments across "all of India's major metros" as the company starts to break into the hyperscale market.
"Digital transformation in India continues to accelerate with support from the Government's 'Digital India' programme. Web Werks' Bengaluru data centre will cater to the increasing demand from hyperscalers like Amazon, Microsoft, Google, and Enterprises. We look forward to providing our new customers in South India with highly reliable and scalable solutions combining hosted infrastructure, cloud on-ramp, network and security. The addition of this data centre is part of our national expansion and we are extremely happy and grateful to the Government of Karnataka for their support," Rathi added in a statement to the press.