Hyderabad Data Center,
HYD-1
Located at Kondapur, our data center in Hyderabad is a 1,32,000 ft2 facility offering up to 5.3 MW of IT load.Hyderabad, known as the main pearl trading center in India, has emerged as a major pharmaceutical and biotech hub in India with a growing trend towards becoming a major IT hub.
DOWNLOAD BROCHURE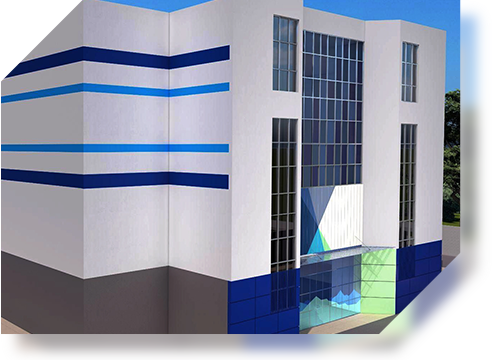 HYD-1 Data Center,
Floor Plans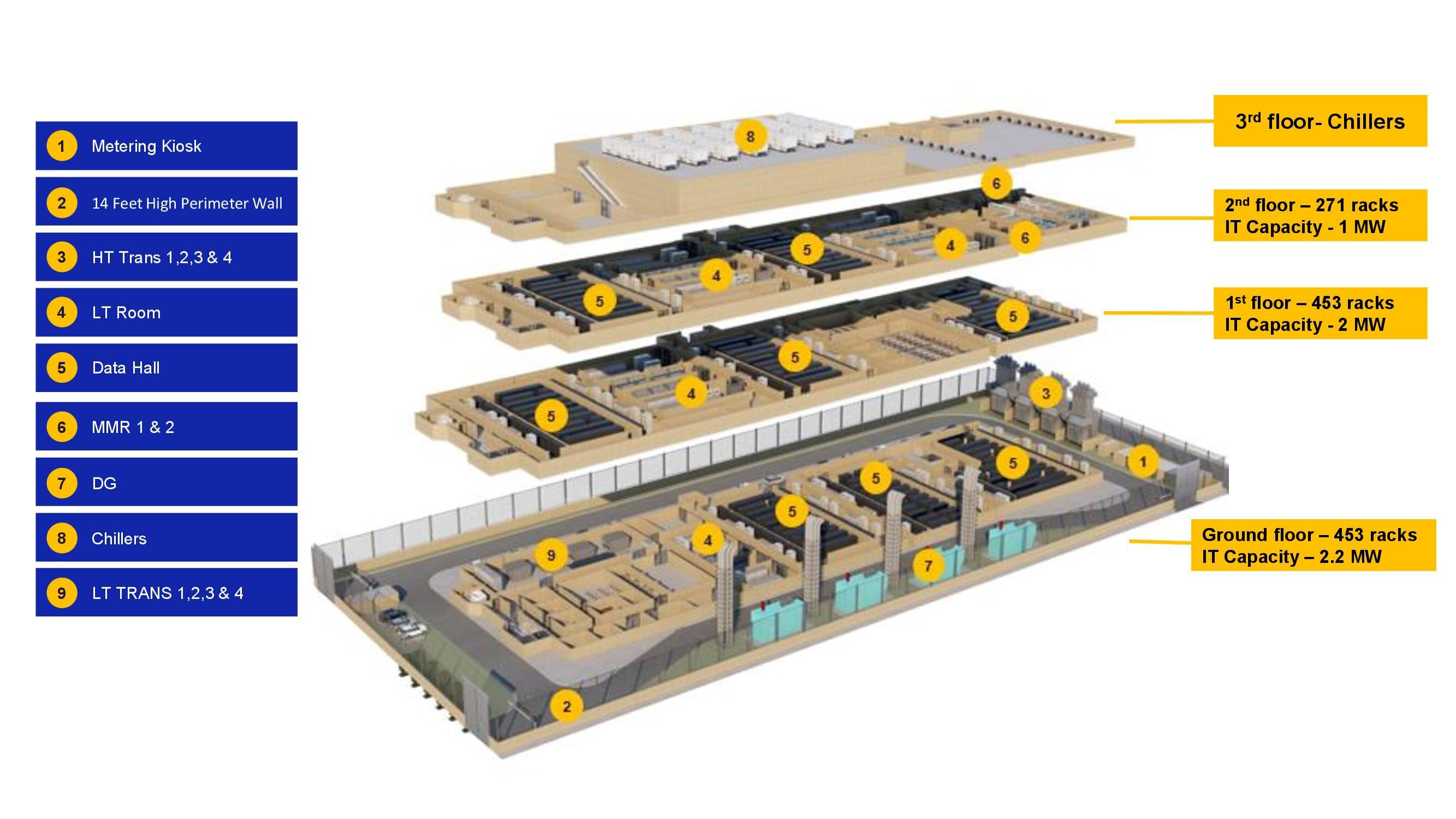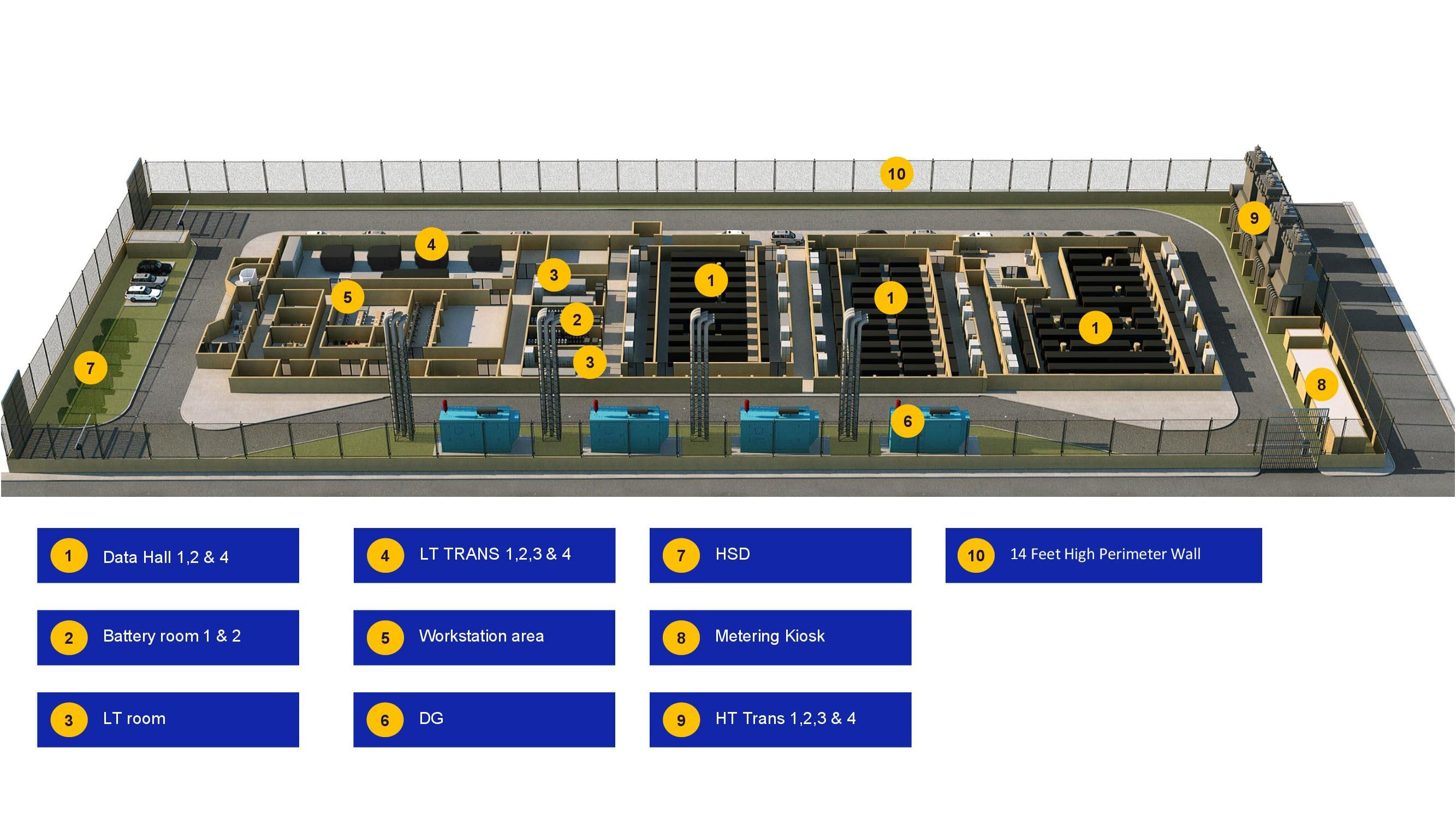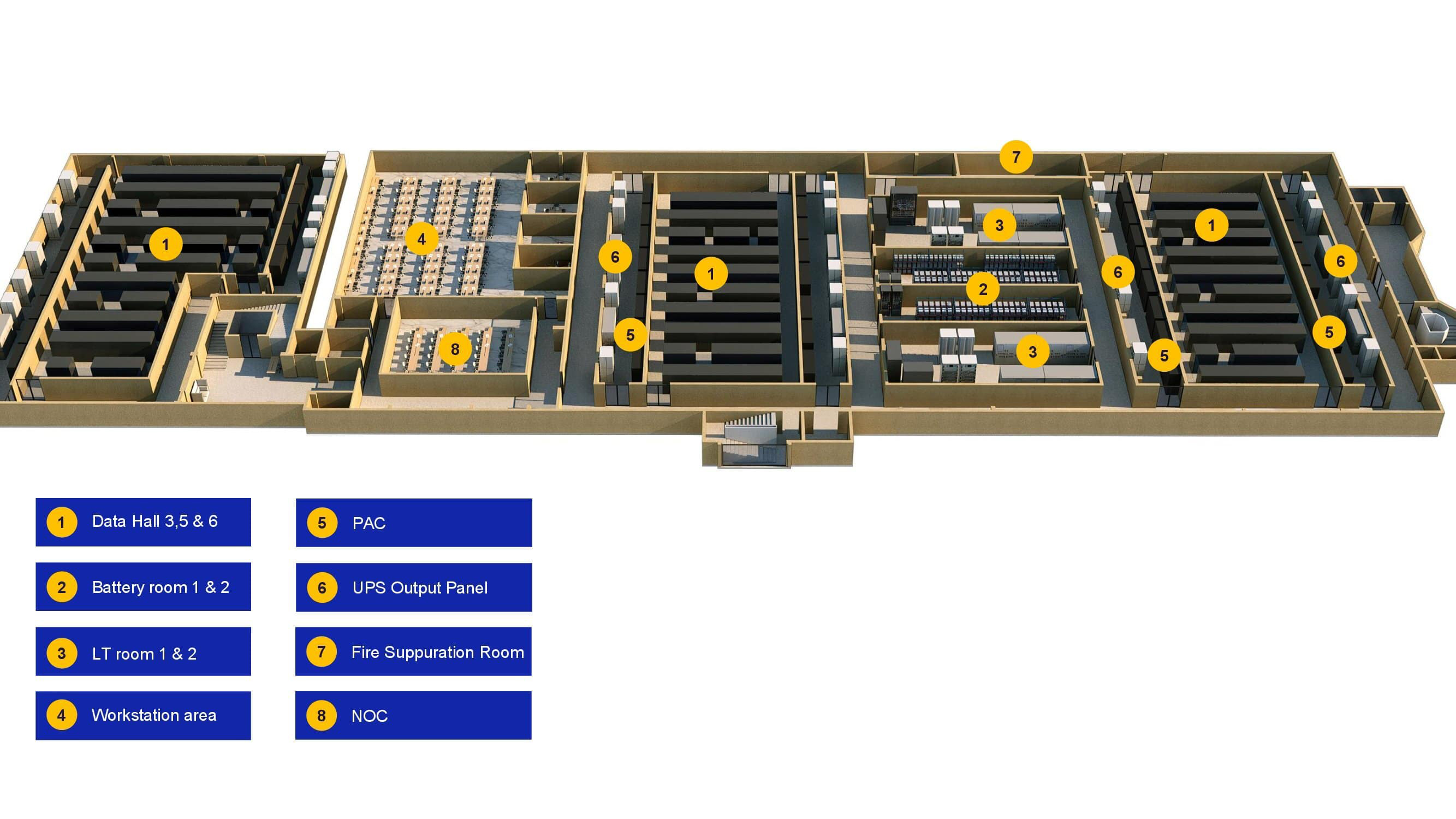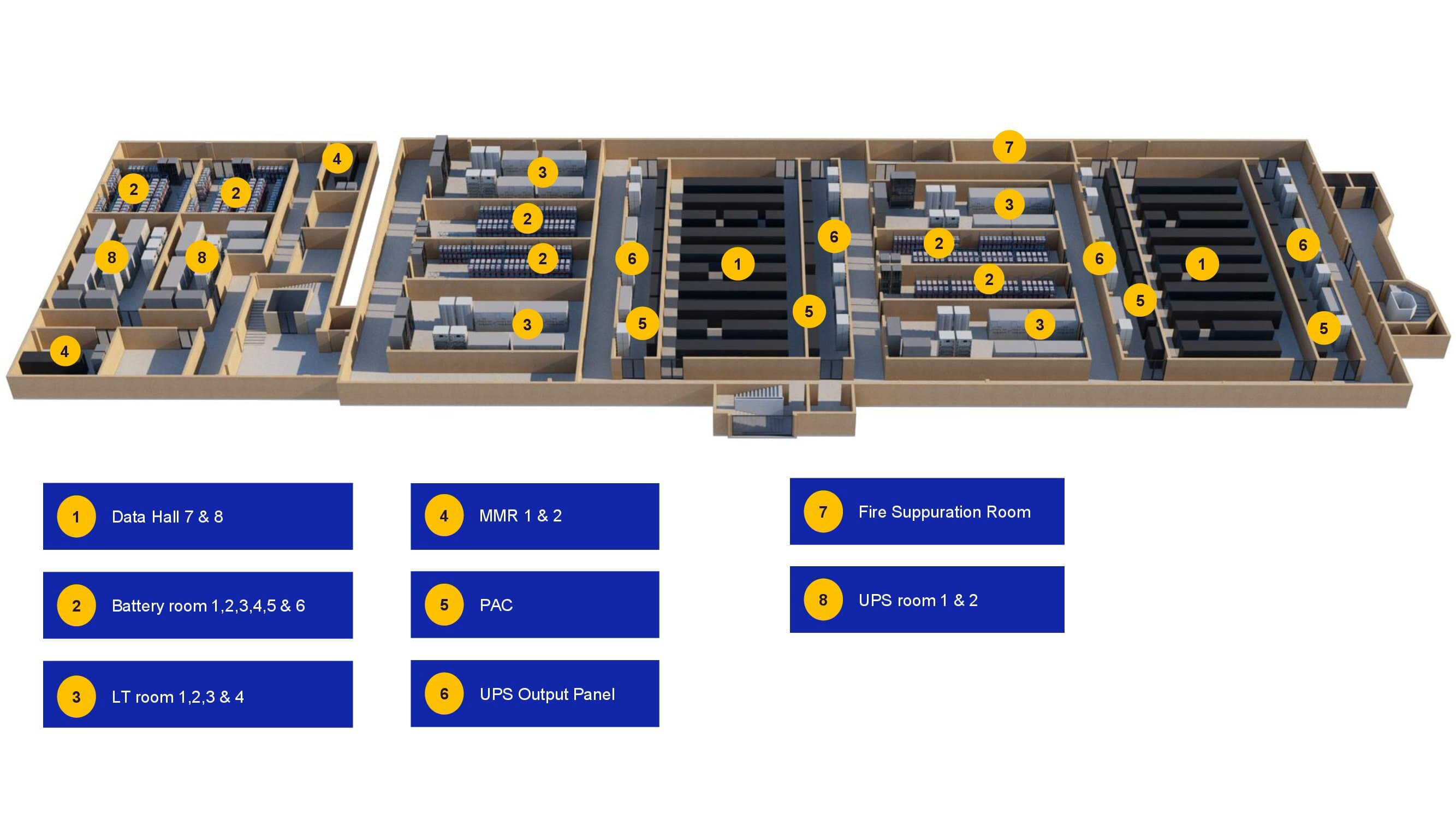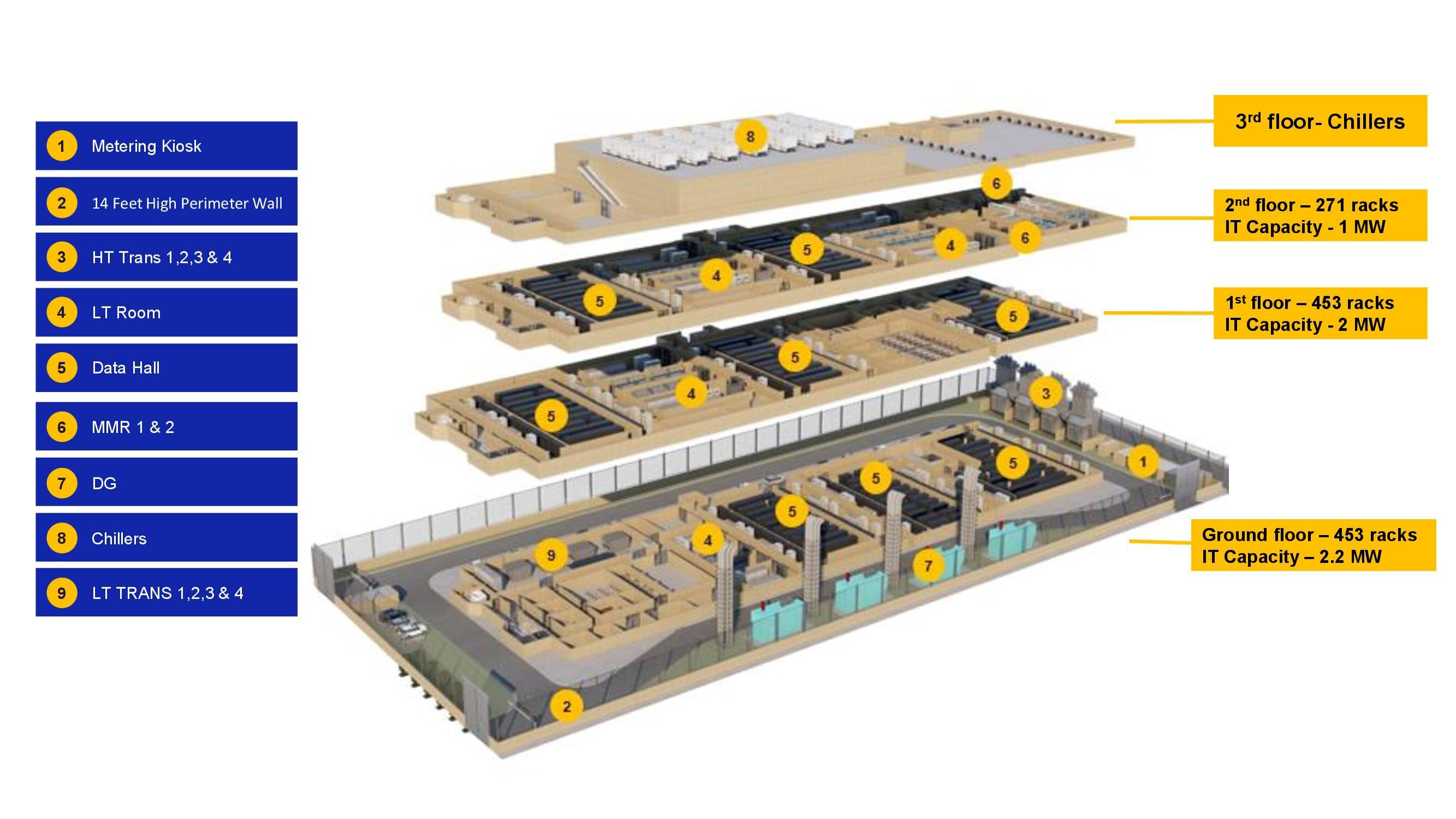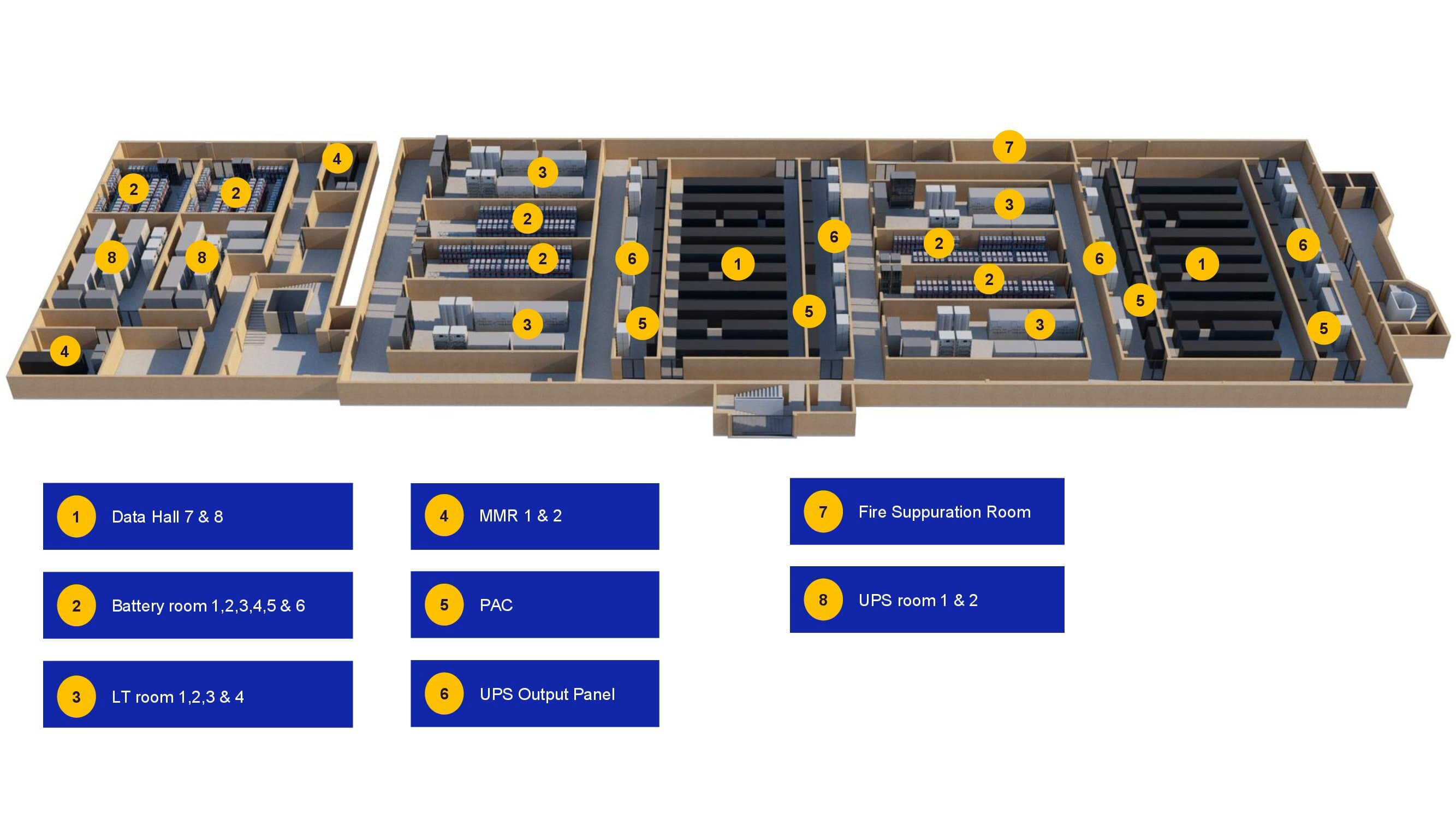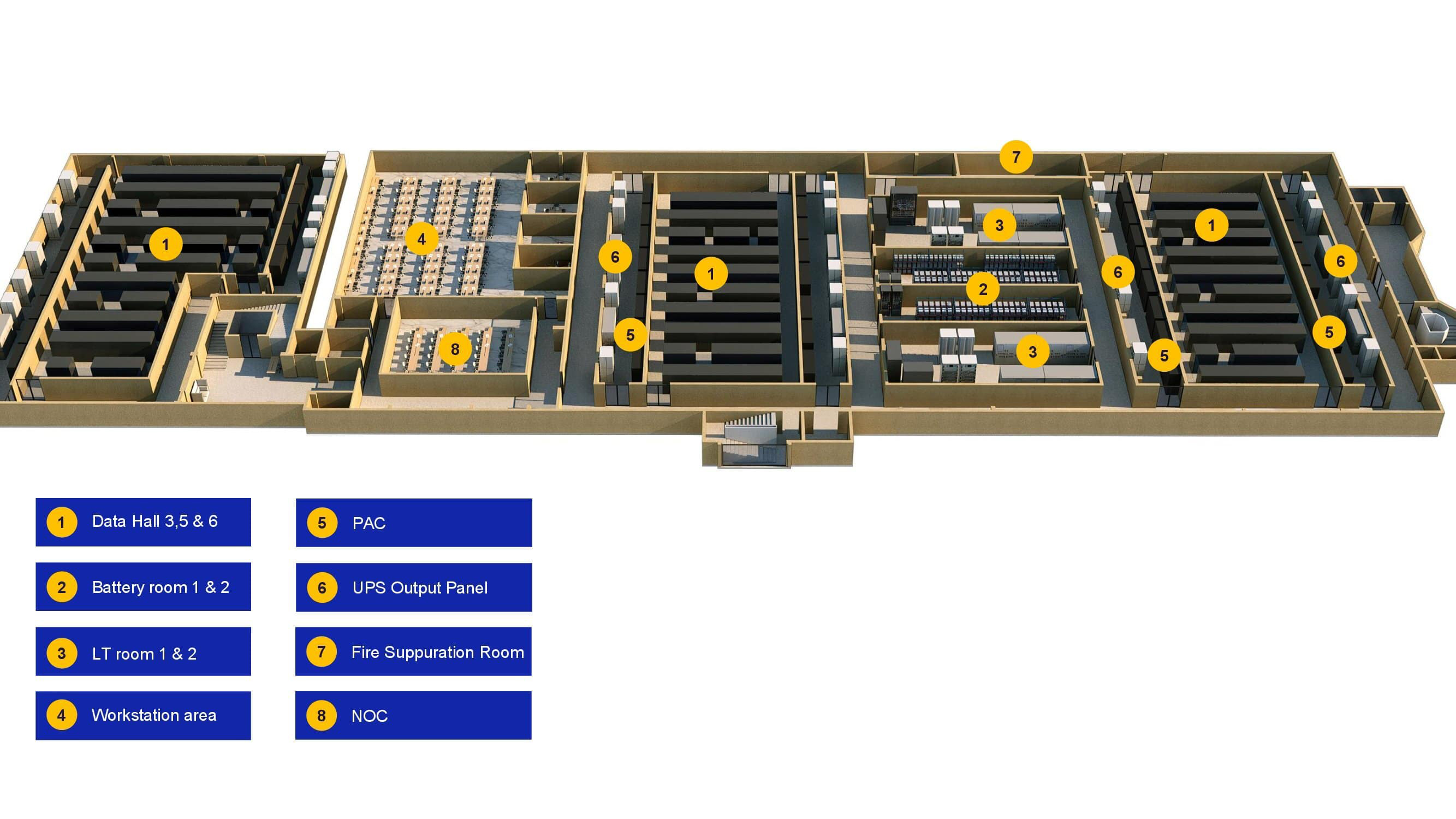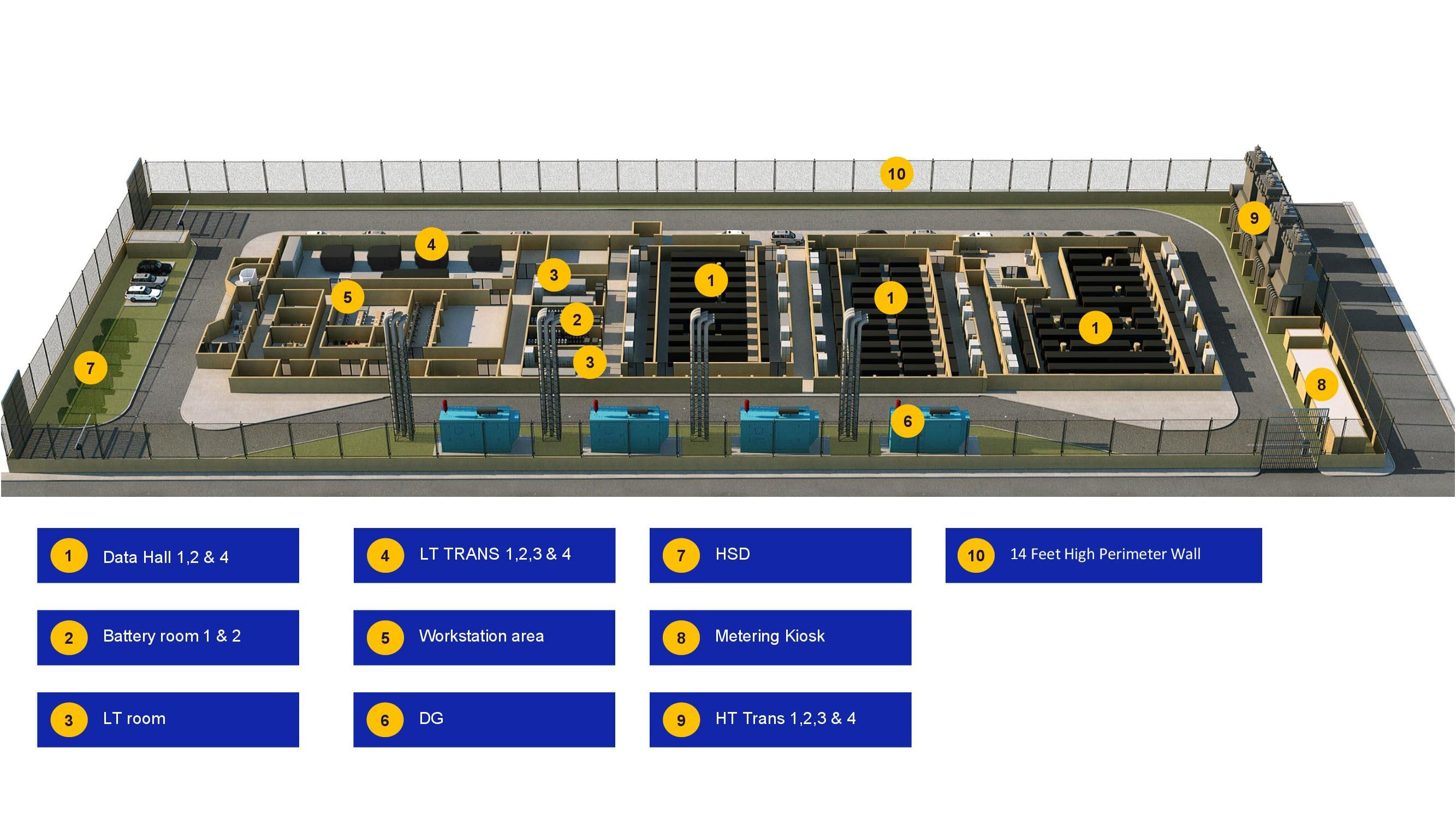 Why choose
HYD-1 Data Center

Cost
Get Reliability, Connectivity and Security for your Server, Storage and Network requirements at most affordable rates.

Power
Gross 10MW / IT 5.3MW, 100% Power availability SLA, supports high density environment.

Connectivity
Carrier-neutral with 3 diverse fiber entry points, two (2) Meet-Me-Rooms for each Data Hall Connectivity to all major hyperscale cloud service providers.

Cooling
Chilled Water (CHW) System with redundancy level of N+2 in the server hall and N+1 in other areas.

Security
High Performance Multi-Tier security system with Multi-Factor authentication throughout the facility with over 100 real-time security feeds and a 24/7 in-house security and operations team.

Compliance
Comprehensive compliance support including HIPAA, FISMA High, PCI-DSS, ISO 27001, SAP, SOC 2 & SOC 3.

Support
Full portfolio of remote smart hands services, covering rack and stack services, builds and installs, hardware, power and connectivity as well as general hands-on maintenance tasks.

Ecosystem
Ecosystem of Subsea, Tier 1 Telcos, 200+ Local ISPs, four (4) Internet Exchanges (IX), SDNs, CDNs. Zero Transit/Transport Cost as Interconnection Ecosystem enables connections with-in the data center.

Cloud
Secure, scalable, high-speed, low latency, cost-effective network architecture with choice of cloud service providers. Cloud On-Ramp with AWS, Azure, Google & Oracle Cloud for a Hybrid Multi-cloud strategy.
DOWNLOAD BROCHURE
HYD-1,
The High-Density Data Center
For your high-density applications and AI workloads, choose from low to ultra high density racks to meet your shifting density needs. Flexible power density and cool dense designs with little impact air cooling are made possible by HYD-1.
HYD-1 has a density and variety of fiber routes that offer low-latency access to the national fiber network or "Internet" backbone. Businesses demand dense network connectivity. We are eager to be of service to you at HYD - 1 and are confident in our ability to provide a high-density, fully scalable colocation option that will guarantee your IT success.
GET IN TOUCH
Know More About HYD-1
The HYD-1 data centers are interconnected to the MUM-1 data centers in Navi Mumbai and are housed within a digital campus. Both the data centers get access to a rich Interconnection Ecosystem comprising of all major carriers, ISPs, Internet Exchanges like DE-CIX, Extreme IX, AMS-IX & NIXI, along with Cloud On Ramp with major Hyperscale cloud providers like AWS, Azure and Google. By colocating with Web Werks, businesses like Gaming, Fintech, OTT or any other latency dependent business, are able to build interconnections with minimum latency, and scale as per the business requirements.
HYD - 1 is safe from natural & artificial disasters. The power sources are located near-by. Your IT team can easily commute to the data center from the nearest local train station or the upcoming metro station.
Get In Touch
Partner Ecosystem