Contact us
Bangalore Data Center,
BLR-1
Located in the fast growing "Silicon Valley of India", our Bengaluru data center is an 80,000 ft2 facility situated in the Pattandur Agrahara region near a myriad of regional and global technology providers.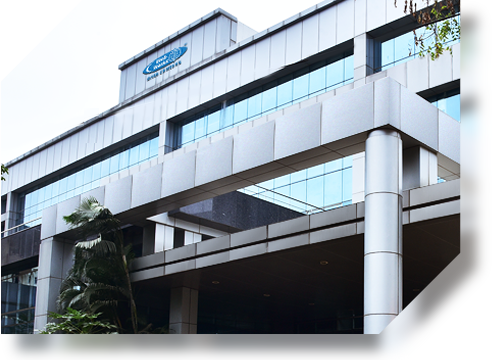 Why choose
BLR-1 Data Center

Cost
Get Reliability, Connectivity and Security for your Server, Storage and Network requirements at most affordable rates.

Power
Gross 7.5MW / IT 4.1MW, 100% Power availability SLA, supports high density environment.

Connectivity
Carrier-neutral with 3 diverse fiber entry points, two (2) Meet-Me-Rooms for each data hall & Connectivity to all major hyperscale cloud service providers.

Cooling
Chilled Water (CHW) System with redundancy level of N+2 in the server hall and N+1 in other areas.

Security
High Performance Multi-Tier security system with Multi-Factor authentication throughout the facility with over 100 real-time security feeds and a 24/7 in-house security and operations team.

Compliance
Comprehensive compliance support including HIPAA, FISMA High, PCI-DSS, ISO 27001, SAP, SOC 2 & SOC 3.

Support
Full portfolio of remote smart hands services, covering rack and stack services, builds and installs, hardware, power and connectivity as well as general hands-on maintenance tasks.

Ecosystem
Ecosystem of Subsea, Tier 1 Telcos, 200+ Local ISPs, four (4) Internet Exchanges (IX), SDNs, CDNs. Zero Transit/Transport Cost as Interconnection Ecosystem enables connections with-in the data center.

Cloud
Secure, scalable, high-speed, low latency, cost-effective network architecture with choice of cloud service providers. Cloud On-Ramp with AWS, Azure, Google & Oracle Cloud for a Hybrid Multi-cloud strategy.
GET IN TOUCH
Partner Ecosystem