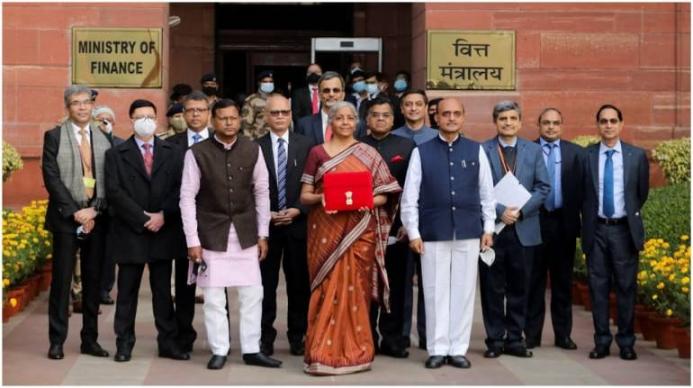 In the second half of 2020, there was a growing clamour amongst data centre operators and service providers in India. Their clarion call was to give "infrastructure" status to the sector, which in the aftermath of the Covid-19 pandemic has become the lifeline for common people as well as organisations of all sizes.
As data use grows exponentially, data centres are critical to the functioning of the internet. In one swoop, data centre which was considered boring and non-glamorous had suddenly become a vehicle of transformation.
So, what changes?
In today's Budget, Finance Minister Nirmala Sitharaman's announcement is a step in the right direction for the data centre industry. Dr Niranjan Hirandanai, CMD, Hiranandani Group is elated.
"As we transit in the age of Digital India, granting infrastructure status to data centres is a shot in the arm. It brings development of data centres at par with other major sectors to avail long term and cheap credit, bolster data localisation in the wake of protection of data sovereignty in the age of globalisation. This progressive step will enable India to become a global data centre hub with favourable geographical location, availability of skilled resources and establishing enhanced connectivity."
Others in the industry shared similar views. Sunil Gupta, Co-founder and CEO of Yotta Infrastructure said on LinkedIn: What a landmark moment for the Indian data centre industry! "This will ensure better access to capital borrowings at a reduced rate since banks have relaxation in the maintenance of capital adequacy for infrastructure lending. A long standing demand of the industry is finally fulfilled. This shall give a major fillip to digital infrastructure creation and in realising the dream of Digital India," said Gupta.
Granting of infrastructure status will help in attracting external commercial borrowings, access to long-tenure funds at lower consts including foreign direct investment. Sridhar Pinnapureddy, Founder & CEO, CtrlS Datacenters said: "With the planned roll-out of digital universities, digital banks, digital Rupee and Optic Fibre Cable deployment through Bharatnet across all villages will lead to explosion of data across, rural, urban areas and hence data centres are poised to play a key role in shaping the future of Digital India."
By designating data centres as "infrastructure" as opposed to "industry", the sector will be able to access credit more easily," Sharad Sanghi, CEO, CEO, NTT Ltd. in India had told this correspondent in an earlier interaction. The need for capital stems from the fact that data centres are a capital-intensive sector with a long payback period, where a handful of players have around 80 per cent market share.
[yop_poll id="4″]
These include NTT-owned Netmagic, Ctrl S, Hiranandani-owned Yotta Infrastructure, Equinix, Amazon, Microsoft, Oracle, Iron Mountain and others. This budget further accelerates the Digital India push.
"Data Centres are critical to our country's digital growth. This was the best decision for our country's digital growth," said Sudhir Kunder Country Director, DE-CIX India. Infra Status to data centers will provide further impetus to a fast-growing industry giving access to benefits like cheaper finance, pointed out Nikhil Rathi, Founder and CEO, Web Werks.
According to JLL's 'H1 2021 India Data Center Market Update', the acceleration of digitalisation has forced enterprises to scale up their IT infrastructure. As a result of digital upgrades, a strong demand for colocation or cloud facilities, across India.
"The demand momentum which picked up pace in 2020, continues to grow unabated. The Indian data centre industry witnessed 46.4 MW absorption during H1 2021 -equivalent to 90 per cent of supply addition during the period (H1 2021), indicating robust absorption growth," said Rachit Mohan, Head, Data Center Advisory – India; Co-Head, Office Leasing Advisory – Mumbai, JLL.