Web Werks Helps One Of India's Leading National Bank To Secure Its Global Website & Sensitive Data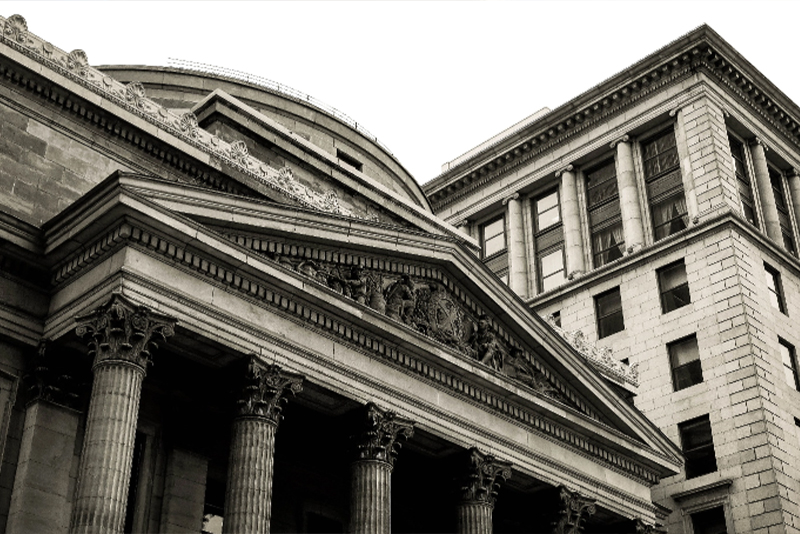 The Organisation
Our customer is amongst the top three Indian nationalised banks. Today, it sports an extensive global presence with over 100 overseas offices. The bank offers personal and business banking-related services. For the former, it provides six verticals: accounts, investments, loans, insurance, digital products, and other services. For the latter, it caters to MSMEs, Corporates, Agriculture, International Banking, Startups, Trade, Forex and Remittances, and Treasury.
The Business Challenges
The bank was keen to have its global website hosted on a dedicated set-up - a dynamic infrastructure that met specific requirements not available from an On-premises infrastructure.
To comply with RBI's data protection guidelines, the IT infrastructure had to be modified, adding a disaster recovery set-up in place.
The Data Center required to have DR (Disaster Recovery) site in different seismic zones within India and had to be connected with a secure private network for replication of applications and databases.
Given the rising ransomware attacks, advanced and robust infrastructure for hardware, software, anti-virus, network equipment, bandwidth, firewall and network monitoring tools were the need of the hour. In addition, the host should have advanced DDOS protection o thwart DDOS attacks.
The Solution
Given the intensity of the issue at hand, the solution was to provide avenues that offer an ideal blend of compliance and high-level data security with the objective of ensuring that the bank becomes future-ready.
We proposed to host the bank's global website on hosted private cloud within Web Werks's state-of-the-art Tier-III Data Centers.
The servers for production web apps and databases at DC and DR sites were proposed along with DC to DR real-time replication with automatic failover capabilities for disaster recovery, high recovery, and centralised backup.
Perimeter firewall, web application firewall, and DDOS protection services were added to the solution for DC and DR.
The proposed load balancer solution enabled load balancers for TCP and UDP-based applications, including WebSocket and WebSocket Secure, enabling large volumes of concurrent uses to access the website.
The backup policy considered several factors such as maximum permissible data loss, maximum recovery time, data availability, remedial actions in the event of backup failure and backup strategy.
The Business Advantage
The bank had a task in hand to manage its copious amounts of sensitive data from daily financial activities and digital infrastructure, along with efficient connectivity. Web Werks Data Centers helped the bank to host its website on Hosted Private Cloud within its state-of-the-art Data Center.
With consolidated compute network and storage on a single software-defined platform, the bank gained the flexibility to run their applications on a private cloud while ensuring the performance, security and scalability.
Our analysis found that even though the bank was overpaying its web host, the services availed were not satisfactory. Web Werks Data Centers streamlined the operational efficiency of the website and mitigated data loss risks by preventing business interruptions due to downtime.
In addition, our solutions brought various benefits to the client
No capital expenditures (CAPEX) associated with the server, network, security devices, infrastructure, or the one needed for maintaining and updating a large computing facility were required.
Guaranteed uptime with Tier III Data Center facilities were provided.
Inter-office/ branch connectivity on a private network with a wide range of service providers were offered.
Round-the-clock monitoring, maintenance, IT management, backups of servers, storage, link and replication were achieved.
24*7 Enterprise Service Network Operations Center (ES NOC) was established to ensure zero disruptions.
The Conclusion
Web Werks offered the bank affordable and secure solution for hosting its global website on hosted private cloud within its advanced Data Centers that possess the densest Interconnection ecosystem in the country.
In India, Web Werks offer cohesive DC facilities across all major IT and financial hubs, and strategically located sites across different seismic zones making it ideal for DC-DR set-up as per RBI guidelines.
We minimised downtime issues on the bank's website by offering our reliable hosted private cloud on HCI platform. The bank has now complete control over its hardware and operating systems. This not only helped the bank handle huge volumes of traffic while avoiding downtimes, but also helped it secure its sensitive data through secured private servers.