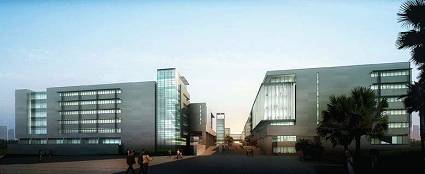 Web Werks has been into the industry of web hosting and data center services since 2 decades. This experience and our constant innovation gives an edge over others in the industry and enable us to deliver best web services to our clients.
Web Werks has 5 privately owned data centers worldwide, all bundled with latest infrastructure, multi-layered security and redundant network. We are among the leading web hosting companies to provide the best data center services in India with N+1 redundancy for power supply, network, hardware and cooling.
Web Werks data center services are very much flexible and scalable with colocation services, dedicated server, VPS or cloud services. The user can easily customize the storage, RAM, hard disk and other components of services depending upon business IT needs, and budget. Moreover, the user is also free to opt for our additional services such as hardware replacement, customizable network, firewall, load balanced services, engineers and backup in case of disaster recovery. Not only this, our almost 100% uptime gaurantee makes our services highly reliable irrespective of services user opts for.
Web Werks Data centers-Geographical spread: Our strategically located data centers help us serve our clients located globally
Data Centers in US:
Philadelphi
Conshohocke
Data Centers in India:
Prabhadevi, Mumba
Hinjewadi, Pun
Rabale, Navi Mumbai, the latest Data Center developed under Web Werks expansion plans is facilitated with ultramodern technologies of highest industry standards. The location is well networked to provide web hosting services in Hyderabad, Bangalore and Chennai.
Features of Web Werks Data Center:
Bandwidth:
Carrier Neutral Data Cente
Web Werks offers carrier neutral data center services where the users are offered various network services at one-stop and the users have freedom to opt for the carrier of their choice.
Infrastructure:
HVAC system with an optimal 22°C +/- 2°C temperatur

Scalable Infrastructur

24x7 Rapid Action Suppor

Cisco Network Securit
Web Werks has all the latest technologies and resources in its data center infrastructure including modern climate conditioning system with proper control on humidity, cooling, ventilation and temperature conditions for keeping sensitive electronic servers. Moreover, to deal with power outage, data center is equipped with UPS, generators as backup options. We also offer high redundancy in terms of hardware, server, cooling and other Data center resources too. Our well trained and technically versed rapid action support team is always up and available to serve you with server/machine/hardware functioning & maintenance support services.
Security Systems:
Biometric entry syste

Uninterrupted power suppl

Environmental Monitoring System

Constant Surveillanc

24x7 NOC Surveillanc

Video surveillanc

24×7 coded acces

Trained security staffs at Multiple level
Web Werks offers thick layered security in its data centers deploying both- tech-based as well as physical security at multiple-levels in the data center.
Disaster Management:
VESDA Fire Alarm Syste

FM200 fire suppression syste
Our data center facilities are fault-tolerant with our expertise in disaster management services and contemporary prevention mechanisms and tools to void the impacts of any uncalled event.