September 09, 2023
Internet data and content are increasing every day, causing an upheaval for their storage. It has become a challenge for enterprises all over the world to securely store and host their mission-critical data. Cloud hosting solutions come as the savior in today's dynamic digital environment. Cloud services are rapidly popularizing as this revolutionary technology that can help enterprises cut down their costs as well as their valuable time. Now many businesses are preferring Cloud services over other internet hosting services.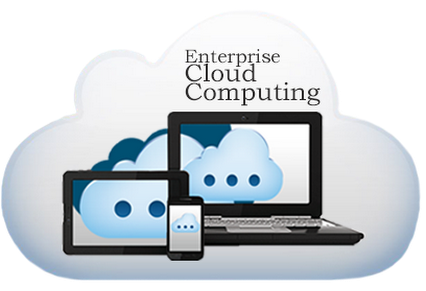 Types of Cloud services
SaaS (Software-as-a-Service): This cloud solution offers access to the business software to users through the web. The software are hosted remotely in the data centers, allowing authorized users to access them from anywhere anytime. It's a cost-effective method based on pay-per-use price model, where the user needs to pay only for the resources that they have actually used. It can be quickly installed with hassle free set-up.
PaaS (Platform as a Service): Cloud hosting provider offers the user with a computing platform to manage their applications, hardware, and software.
IaaS (Infrastructure as a Service): Here, the users are offered with computing infrastructure such as virtualization as a service to manage their hosting and applications.
Choose which cloud service will suit your business set up and later you can select the right enterprise cloud provider, considering the factors explained below.
Scalability: The web traffic of your business will rise in the future, so always look for the scalability feature in the data center services provider where the cloud resources can be scaled up or down according to the change in requirements.
Rapid Action Support: Technical support is another considerable factor when thinking to buy enterprise cloud. 24X7x365 rapid action support by trained and professional technical staff. It will make a great difference.
Carrier Neutral Data Center: Choose only carrier-neutral data centers if you are seeking enterprise cloud computing services because only they will be able to offer you with the flexibility in relation to network services. Carrier neutral data centers offer multiple bandwidth carriers from as they have network services from multiple ISPs (Internet Service Providers).
Redundancy: N+1 redundant infrastructure is the minimum redundancy level for enterprise cloud computing so as to ensure business continuity.
Network Uptime SLA Guarantee: Don't forget to check the service level agreement of the web hosting company for network server uptime guarantee. 99.99% uptime is the ideal for enterprise cloud.
Disaster Recovery Management: Natural disaster can hit anytime, anywhere, so the web services provider must be ready with its disaster management strategy to avoid any impact of the disaster. The fault-tolerant Tier IV data centers with all mechanisms like smoke detectors, fire alarm, extinguishers and other such equipment in place, are the ideal ones for enterprise cloud.